Located in the beautiful Peak District of Derbyshire, on the outskirts of Chesterfield, Stanedge Golf Course provides idyllic and sensational views stretching over four counties.
A beautiful and well maintained moorland/parkland course with one of the most relaxed and welcoming clubhouses in the area.
The course suits all levels of ability with an engaging and varied test of golf, with three par 3's, six par 4's and one par 5.
Providing an opportunity to work on all elements of your game, challenging every club in your bag, keeping your game sharp.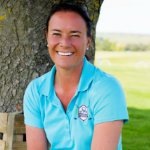 Fame Tate - Director and Owner
I turned professional with a handicap of +5 and played on the Ladies European and Asian Tours for a number of years before having to retire in 2010 due to injury.
Since that time I have successfully run and managed "The Fame Golf Academy" which comprises of individuals and group coaching for all levels and abilities. I am extremely passionate about coaching and getting more people involved in the game, ladies, men and juniors and my work with Derbyshire Golf as a community golf coach, continues to give me a fantastic opportunity to do this.
As a PGA professional and former tour player. I feel very privileged to be able to give something back to the game of golf. I have been involved in sport for 27 years and I have experienced what it is like first hand to start at grass root level and go through the various stages of development and coaching. I have skills in both the mental and physical attributes of golf, with an excellent and current understanding of the golf swing.
---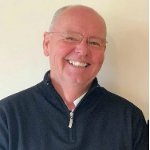 Peter Ball - Master Professional
I started my career in golf as an assistant in Sutton Coldfield.
I was a traditional club professional for nine years before moving to Sheffield to set up a golf development scheme which became world renowned. It was there that I worked as a golf development officer and coach for Sheffield city council.
The coaching that took place there produced many fine players including Dean, Walker, Whitely and Willet. All of whom have gone on to gain their European Tour card.
I work with British Special Olympic squad; two of the lads I coach won gold medals at the last Olympics. I have worked as a tutor and assessor for the PGA and I am also a tutor for UK Sports. I have worked as a coach for both the PGA and European PGA at 20 British Opens and 3 Ryder Cups.
---